Central Route is one of two Asian Locations in Burnout Revenge. It is based off of Hong Kong, China and features two circuits.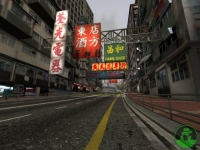 Short Circuit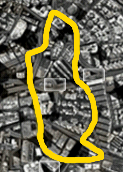 Much of the track takes place through crowded alleyways with multiple elevations. This circuit is removed from the busier side of town but there is still enough traffic to threaten players in a race.
Long Circuit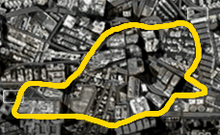 The long circuit heads more into the city's tourist district where traffic is bustling. Alternative routes include the area's many transport stations. Buses and trams are commonly seen in traffic too.
Crash Junctions
Central Route features the most crash junctions of any location:
Rank 2 Crash Crispy Fried Truck
Rank 3 Crash Prawn Smackers
Rank 3 Crash Tram-A-Tised
Rank 6 Crash Won-Ton Destruction
Rank 6 Crash Shao-Lin Tumble
Rank 3 Rank 6 Crash Street Car Set On Fire
Rank 9 Crash Double-Wrecker
Rank 6 Rank 10 Crash Noodles Of Fun
XBOX 360 Exclusive Junctions
The HD port released on the XBOX 360 added 10 new crash junctions around the world:
Rank 2 Crash Grand Master Crash
Rank 6 Crash Enter The Junction
Race Events
Rank 2 Preview Lap
Rank 3 Burning Lap Long Forwards
Rank 3 Traffic Attack Long Forwards
Rank 3 Race Long Reverse
Rank 6 Crashbreaker Road Rage Short Reverse
Rank 6 Crashbreaker Race Short Reverse
Rank 6 Crashbreaker Eliminator Short Reverse
Rank 6 Grand Prix 6
Rank 9 Burning Lap Long Reverse
Rank 9 Traffic Attack Long Reverse
Rank 9 Crashbreaker Road Rage Long Reverse
Rank 9 Crashbreaker Race Long Forwards
Rank 9 Crashbreaker Eliminator Short F
Rank 9 Traffic Attack Short Reverse
Rank 9 Crashbreaker Race Short Reverse
Rank 10 Crashbreaker Eliminator Long Reverse
Rank 10 Crashbreaker Road Rage Long Forwards
Community content is available under
CC-BY-SA
unless otherwise noted.